Hey there, it's been a while since we last blog about useful tips and tricks on Facebook marketing.
After spending about more than a million dollars on Facebook advertising. I am going to write about 5 common pitfalls that amateur facebook marketer made. I'll make it short and sweet so you get a basic concept of the mistakes to avoid.
1. Boosting of Post Without Clear Marketing Objective
Boosting of the post is the easiest options for facebook advertiser. However, by boosting you limit yourself to a few disadvantages
you can't do a more detailed targeting setup made available in Facebook ads manager like (custom audience, bidding options, lookalike audience, ads placement etc.)
you cannot optimise your ads since the set up is wrong in the first place
there's no A/B testing or multivariate testing, to begin with
it does not give you a prospect's name, contact number, or email address
The advantage of boosting a facebook post:
To reach more audience since the organic reach on Facebook kinda… s…u..c..k..s (ever since they decrease it)
choosing the right content and the right marketing objectives to boost can make you content posting relevant to your loyal fans
2. Measuring Vanity Metrics
Likes is a vanity metrics to us because a like on your Facebook post doesn't mean a sales conversion to
I define vanity metrics as "you feel good about it, but no actionable data to act upon"
Vanity metrics include data such as Facebook Likes or Instagram followers, page views etc. But no actionable metrics to help you move forward to reach your business goals (such as sales conversions or a lead opt-in).
Go for actionable metrics like cost per conversion rate, turn-up rate on events campaign, return on investment campaigns, lifetime value of customer etc.
3. Using Google Forms For landing page
I've seen a lot of small agencies and small businesses using Google Forms as the landing page for their offer ads. It's a BAD, BAD, BAD IDEA. In our industry, we view it as a "cheapskate" way of doing it. It somehow defines a lot of a company's capability. Why?
First of all, I hate it when you cannot even install a proper Facebook Pixel to your landing page which is a key asset in the conversion and marketing funnel.
No thank-you page. A thank-you page is a page that we directed them after a lead insert their data in our landing page. It is not to purely say Thank you to them for signing up, but it is for us, marketer to track and insert conversion tracking code to better track and measure our campaign success.
Benefits of Facebook Pixel Code includes:
Measure cross-device conversions
Optimise delivery to people who are likely to take action
Create Custom Audiences from website visitors
Retargeting
So, are you missing out BIG Time when you use a Google Forms?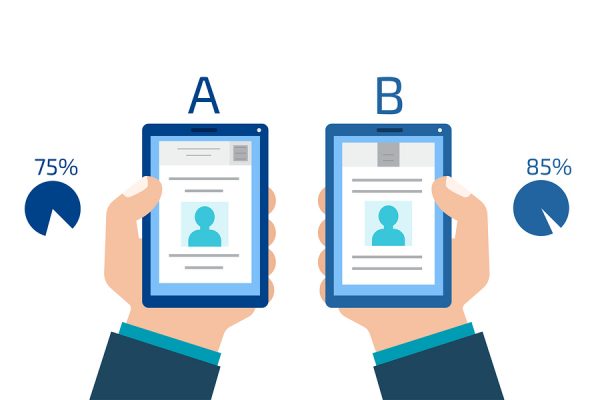 4. Failed To Test More
By being able to clearly see which ads campaign perform better in the A/B ads set, you will then be able to tweak and optimise further to gain more traction.
Things that you can test more to minimise risk and scale your campaign further:
Offer message
Ads creative
Headline
Ad copy
Landing page layout
Colour scheme
Call to action
However, never OVER test your campaign where you have too many data that you cannot make a decision on.
5. Bad Ads Creatives or Wrong Dimension
You need to insert the right dimension to match your Facebook ads unit.
For example, you are running a traffic ads objectives, you should use 1200px x 628px for a single image placement ads. Not a square image and force it into a landscape dimension.
If you are running a boost post, I will highly recommend a square dimension image 1080px x 1080px for maximum exposure.
Other tips to create good ads for creatives:
Use BRIGHT colours if you are running a promotion to capture attention.
Use WARM colours if you are running for F&B campaigns.
Use positive happy image rather than a negative image.
Always check that you have less than 20% text on the image as Facebook will decrease ads reach if your ad image has a lot of text on it.
Try to avoid these 5 common mistakes and I bet you will have a great headstart than your competitors!
About The Author:
Kai Teing is the founder InnoSavv.com. Kai Teing is committed to grooming SMEs in Singapore, and possess diverse experience in a multitude of sectors, including interior design, home appliances, lifestyle furniture, F&Bs beauty and wellness, childcare and telecommunications. This portfolio has developed and honed her suite of unique methodologies for each industry. Over 24 months, she has spent more than 1 million on Facebook advertisement and has an impeccable track record for the performance of her marketing and lead generation strategies. Under her management, a 2-days event by Northwest Interior Design successfully drew in a revenue of between 2 to 5 million. Moreover, her strategic planning was also responsible for the 40% growth in enquiry rate for Cellini. In her partnership with WhizComms, her marketing efforts contributed towards a record of 150 solid installations for a 2-weeks campaign. She is proficient in managing awareness campaigns and has partnered with brands like Ariston and 19 Chefs in doing so. To date, she has worked with more than 50 interior design firms and continues to service a growing client base.